Our Services
Automotive & Air-Conditioning Repair in Collegeville, Pennsylvania
Keep driving safely, securely, and comfortably with automotive and air-conditioning repair from Marco Motors Inc in Collegeville, Pennsylvania. Our shop proudly offers the enhanced computer diagnostic services you need to keep moving, as well as the AC service that will keep you cool.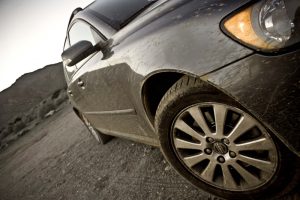 The complex codes your vehicle's computer provides should only be read by professional equipment and trained experts. That's exactly what our automotive service has, and that is exactly what you will get when you choose us.
Our technicians will diagnose, troubleshoot, and target the precise problem that plagues your automobile and get your high-tech vehicle back on the road.
Whether you drive an import or a domestic vehicle, our center can fix it.
In fact, we regularly address issues such as:
PA State Inspection and Emission Testing

Preventive and Factory Maintenance

Oil Changes

Pre-purchase Inspections

Engine Repair

Cooling System Repair

Timing Belt Replacement
Transmission and Drive Train Repair

Climate Control and Air Condition Repair

Advanced Computerized Diagnostics

Electrical Diagnostics and Repair

Fuel Injection Diagnostics Repair

Steering and Suspension Repair

Tire Service
Advanced Computerized Wheel Alignment

Brake Service and Repair

ABS and Traction Control Repairs

Hybrid and Diesel Repair and Services

And Much More
Entrust your car's climate control system to our MAC-certified AC service members. We'll make sure your vehicle's ventilation control system is in working order, keeping you cool on the road.
Wheel Alignment & State Inspection in Collegeville, Pennsylvania
Make the safe choice and turn to Marco Motors Inc in Collegeville, Pennsylvania, for your vehicle's wheel alignment and state inspection needs.
The road might throw you many curve balls, but that doesn't mean your vehicle has to be one of them. Keep it straight with our shop's state-of-the-art, computerized, 4-wheel alignment service.
Pennsylvania's state inspection and emissions testing is a yearly requirement. Make sure your vehicle is tested professionally by turning to us.
Automotive & Air-Conditioning Repair
When it comes to your vehicle's repairs, make sure it has the service it deserves. Our automotive and air-conditioning repair experts have been serving the community for more than 30 years. Let us provide your vehicle with the level of care it deserves.
Wheel Alignment & State Inspections
Whether your vehicle needs its wheels aligned or a state inspection, our shop is the right choice. Our technicians are continuously learning and receiving automotive education, qualifying us to meet all of your maintenance and service needs.

Contact us in Collegeville, Pennsylvania, and give yourself peace of mind with our reliable auto repair and maintenance services.